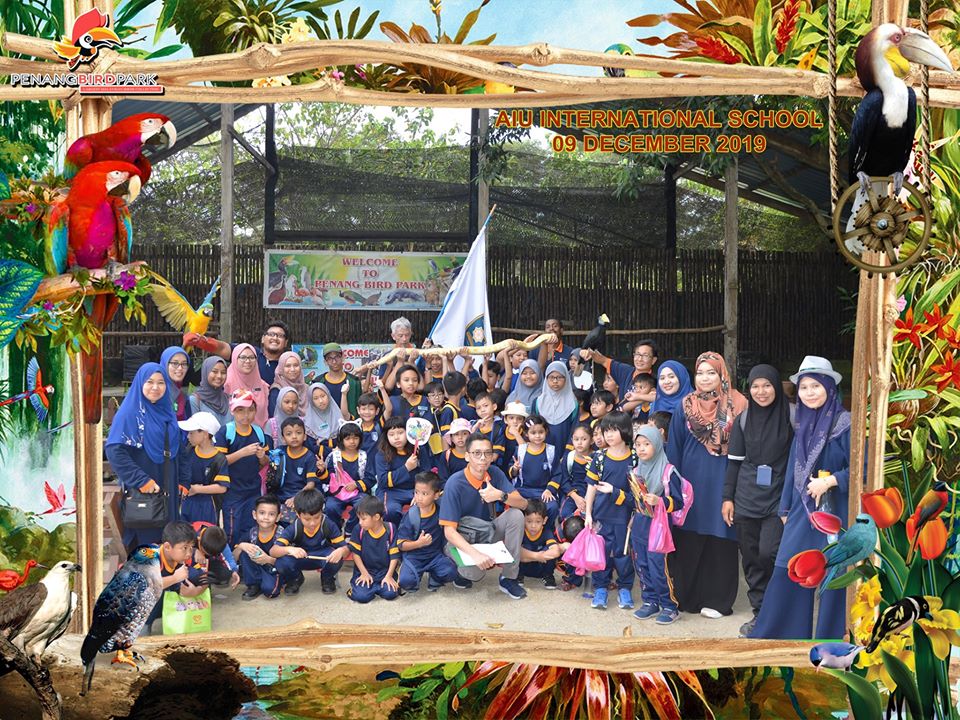 9 December 2019 – Learning Journey to Penang Bird Park 🦅🦉🦜🦚🦢
Learning journey (Educational trip) are a great way to bring excitement and adventure to learning. It is essential and integral to the educational process as an extension of classroom study which is entertaining.
It allow the student to experience and interact with what they are learning and expose the students in a different social environment whereby they learn how to interact with others outside the classrooms.
The visit to the Bird Park was amazing as we achieved the objectives of our trip to make the students aware that birds are living things, that there are a large variety of birds in the world and to observe the habitat and feeding habits.
Our students were given a guided tour of the Bird Park. They learnt that the park has many types of birds from all over the world. They watched the birds in their natural habitat. In addition to that they had close interaction with the birds, they observed closely the birds , fed them and had the birds perched on them.
Total Page Visits: 86 - Today Page Visits: 1